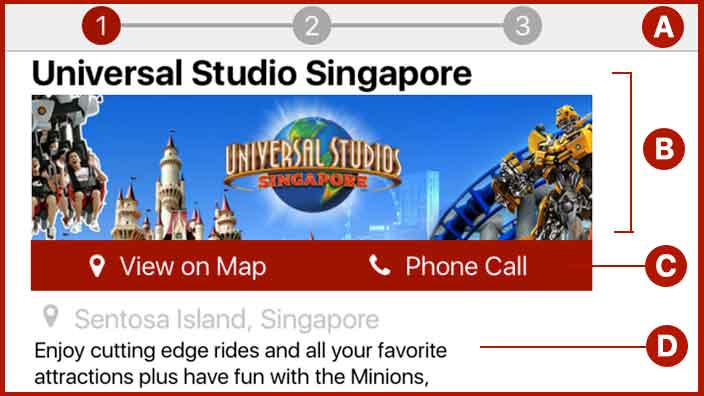 Explanation:
A. You are in first step to do booking of attraction which is determine type of ticket you want to buy
B. Attraction title: showing title and image of the attraction
C. Action button: to let you call or showing attraction location at map
D. Attraction description
C. Location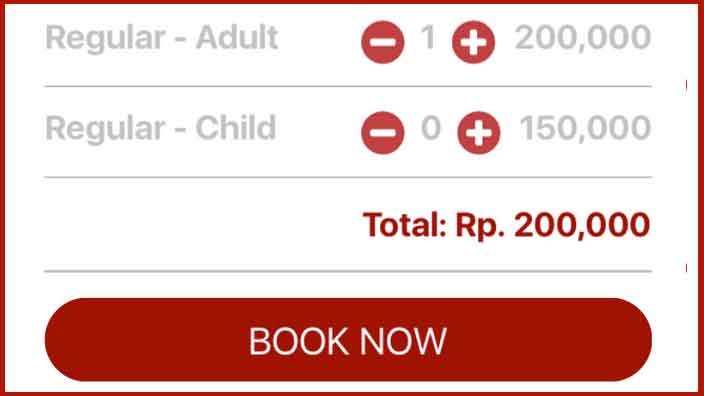 Determine type of ticket you want to buy by clicking plus button to add the quantity or clicking minus button to decrease the quantity.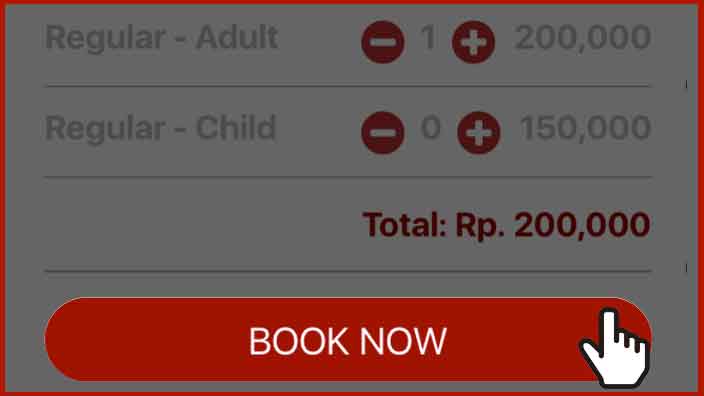 Then just click Book Now button
Please make sure your booking is correct before making payment.