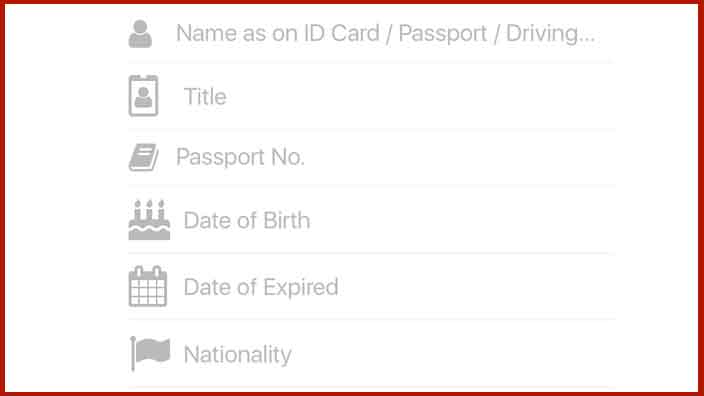 Fill according instruction below:
Full name based on ID Card / Passport / Driving license
Title (Mr. /Ms.)
Passport No.
Date of Birth
Passport expiry
Nationality / Country of Passport Issued
Note: Make sure passenger detail is correct because it will be printed on boarding pass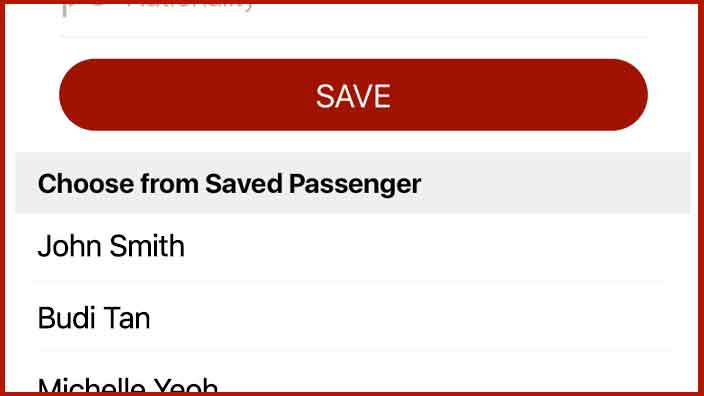 Choosing from Saved Passenger
Scroll to bottom of screen, you may select list of Saved Passengers, just click one of the name, and data will be directly shown above, and you no need to input anymore.
Note: this feature is only available for Registered User, join us now it is free!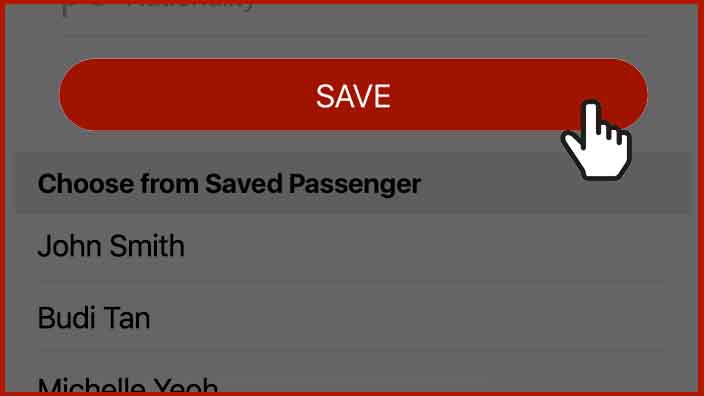 If passenger's data is correct, click Save to go back to booking page
Note: Make sure passenger detail is correct because it will be printed on boarding pass